A warm welcome to the website of the Miners' Arms Inn. Discover the rich and fascinating history of this Georgian inn as we embark on the lengthy journey to restore the Miners' Arms back to its former splendour of the prewar years.
Built around 1750 as a coaching inn, the Miners' Arms originally comprised of a bar, tap room, parlour, snug and upstairs club room. A site plan dated 1860 also shows that the inn once had its own brewery (not uncommon for the period), complete with 4-horse power steam engine. Further outbuildings provided 'good stabling' for horses, a cartshed, cow byre and even a piggery!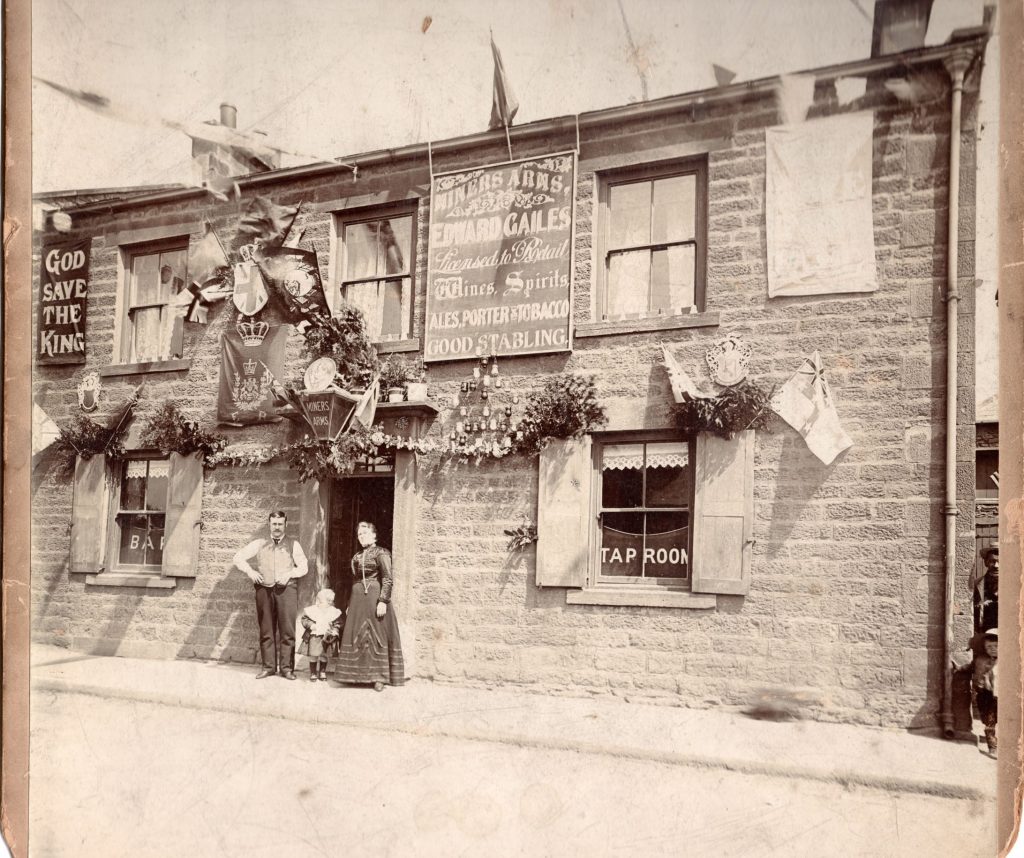 Britain is losing its most special institution at an alarming rate: the public house. With one source claiming a rate of closure of 40 pubs per week1, the outlook for our heritage inns is even more grim. According to CAMRA, the Campaign for Real Ale, a heritage pub can be defined as having an intact traditional interior or which has features and rooms of national importance – typically those interiors which predate the 1960s.
In 1991, CAMRA set about compiling the first national inventory of heritage pubs and out of more than 60,000 licensed premises at that time, barely 200 pubs qualified as being worthy of inclusion. I'm afraid to say, this number continues to fall as original fixtures and fittings are replaced with crude pallet wood, mahogany bar counters destroyed in favour of their 'modern' brick and stainless steel counterparts – many of which now cluttered with excessively large beer fonts and their dazzling array of tacky LED lights.
Sadly, the Miners' Arms is one such example of a pub which had its original interior almost entirely destroyed during a refurbishment in 1987. This saw the loss of its many quirky rooms with serving hatches, bell pushes and open fires. Now begins the process of reversal as we carefully research the history of this and other pubs in the region, in order to faithfully re-create the traditional British inn.
To be continued…
Paul Smith
Licensed Victualler
Miners' Arms Inn
1https://www.mirror.co.uk/news/uk-news/pubs-closing-record-rate-40-25613849